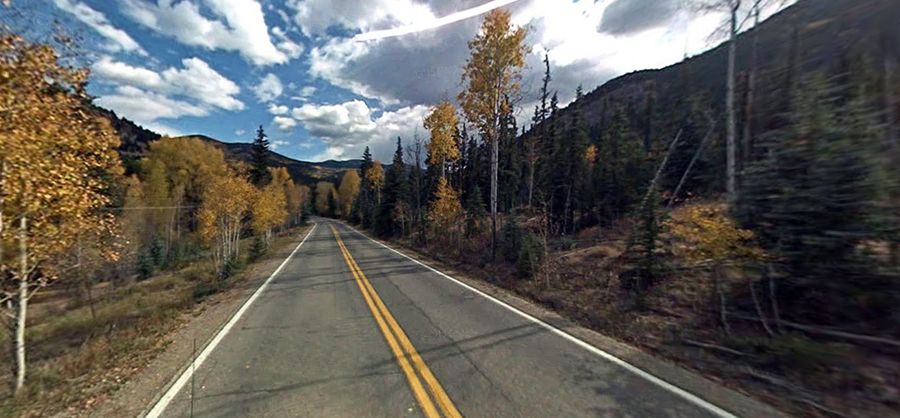 Silver Thread Scenic Byway is a byway located in Colorado (USA), going through Rio Grande National Forest, Grand Mesa, Uncompahgre, and Gunnison National Forests, with a total length of 75mi. The route extends from Lake City through Creede to South Fork along Colorado Highway 149 in the San Juan Mountain Range.
The route includes panoramic views, plenty of wildlife, and area rich in the history of Native Americans, the first Anglo explorers, and Victorian-era mining.The colorful old mining and logging camps of the Silver Thread Scenic Byway offer a wealth of history, while the surrounding Wilderness and National Forest lands serve up a huge dose of scenic beauty. Follow the Byway as it traces the routes of old toll roads, stagecoach lines and railways.
The experience of using this road is very impressive. The Silver Thread Scenic Byway spans the entire length of Highway 149, winding through four counties and three towns including LakeCity, Creede, and South Fork. From beginning to end, it is a historical route with astounding beauty, recreational abundance, and a varied and unique geology. Elk, deer, moose, and bighorn sheep are often seen along the highway. There are several marked stopping points along the Byway and beautiful views with every turn. For more information, pick up a Silver Thread Guide at the LakeCityVisitorCenter.
The road includes some steep sections and its surface is asphalted. The colorful old mining camps of the Silver Thread offer history, scenic beauty, and a heavy dose of authenticity. The heights around Creede and LakeCity remain strewn with abandoned mining structures, most of them accessible via rugged backcountry roads. Between the two towns, Highway 149 shadows the upper reaches of the Rio Grande, serving up a bounty of natural wonders - sparkling NorthClearCreekFalls, the Slumgullion earth slide, and the shark-like fin of Uncompahgre Peak.