Pico El Aguila (also called Collado del Condor) is a high mountain pass at an elevation of 4.119m (13,511 ft) above the sea level located in the Merida región, in the Andes of Venezuela. The asphalted road to the summit is the highest in Venezuela, and the highest point of the Trans-Andean highway.
The Pan-American Highway is one of the biggest adventures in the world. It's a network of roads covering almost 48,000 kilometres (30,000 mi) from North America to South America.
Via Choroni is a narrow windy dirt road with a length of 50 kilometres (32 miles) located in north-central Venezuela, near the Caribbean coast, in the state of Aragua.
Located in Mérida State, Venezuela, Apartaderos is the highest town in the country, at an elevation of 3.505 metres (11,499 ft) above the sea level. It's one of the highest towns accessible by car on Earth.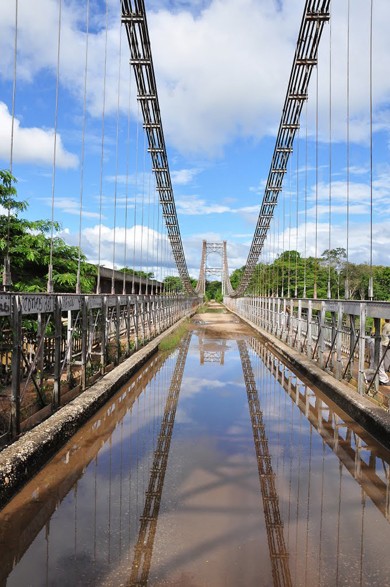 Located in eastern Venezuela, the Cuyuni River bridge is said to be designed by the famous Gustave Eiffel. It's one of the most spectacular bridges in the world.
Los Nevados is a beautiful mountain village, at an elevation of 2,711 m (8,894 ft) above the sea level, located within the Sierra Nevada National Park, in Mérida, Venezuela.