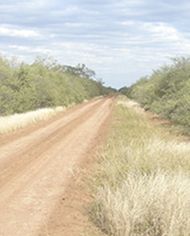 Picada 108 is a road linking the Ruta Ciudad Mariscal Estigarribia-Mayor Pablo Legerenza in the departments of Boquerón, Paraguay and the Bolivian border. This road, with a total length of 212km, crosses the infamous Ruta Transchaco and during the wet season, it's totally impassable.
Trans-Chaco Highway is one of the most famous roads in South America. After decades of notoriety as one of the worst roads, it was paved in 2007.
The Pan-American Highway is one of the biggest adventures in the world. It's a network of roads covering almost 48,000 kilometres (30,000 mi) from North America to South America.