Over the years constructors have built bridges in all shapes, sizes and heights. Here are some of the most breath-taking bridges, from remote places around the world – guaranteed to get your heart racing.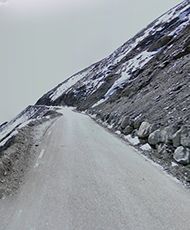 The Alps are a mountain system located in south-central Europe, to the immediate north of the Mediterranean Sea. They extend for almost 700 miles in a crescent shape from the coastline of southern France (near Monaco) into Switzerland, then through northern Italy and into Austria, and down through Slovenia, Croatia, Bosnia and Herzegovina, Serbia and Montenegro - then ending in Albania on the rugged coastline of the Adriatic Sea.
A highway is any public road or other public way on land which has two or more lanes per direction. The first highway was built 175 years ago.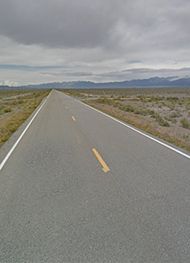 We all love twisting and curving roads. But for getting from point A to point B in the fastest time possible, sometimes you need to cut corners and go straight. Here is the list of the straightest of the straight roads in the world.
An important part of defensive driving is to make good choices about when and where you drive. To help you minimize your risk, we've compiled some useful facts. Putting them all together suggests that you run the least risk of a fatal crash by driving on Christmas Day between 4 a.m. and 5 a.m. The risk is even lower if Christmas falls on a Monday.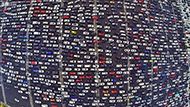 The mother of all traffic jams was created in China on August 14, 2010. It lasted 12 days with a huge car panorama that stretched for more than 62 miles (100 km). A mini-economy of overpriced food, water, and cigarettes sprang up instantly.
It is very difficult to determine where's the highest road on Earth, since it is impossible to establish what is meant by the 'road' term.
The Antrim Coast Road offers views more spectacular than the Grand Canyon in the US or Venezuela's Angel Falls, according to a survey. Sydney Opera House came top in the poll of 5,000 Britons by an Australian wine company to find places with the world's most spectacular views.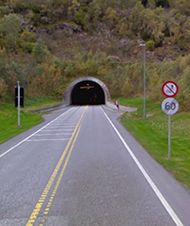 Tunnels are some of the most amazing marvels of engineering. But the world's longest tunnels are definitely not the place for a car to break down. The great breakthrough in engineering and construction has ensured infrastructure today with a high level.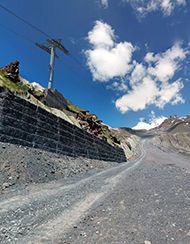 A signpost at the foot Col de la Bonette makes the claim "Col de la Bonette - Restefond, 2.802 m above sea level, the highest road in Europe". But this claim is incorrect for several reasons.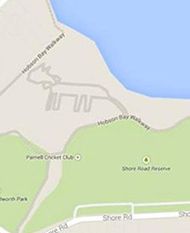 Google Maps launched 10 years ago, on February 8, 2005, and it's become the gold standard for apps that help get you from point A to point B. But it's also the greatest prank platform ever designed. Here are some of the best deliberate (and non-deliberate) ways that Maps has been borked over the past decade.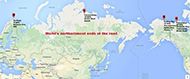 Welcome to the most remote roads in the world! Get a reliable car, lots of food, water, matches, warm clothing, and as much gas as you can carry safely to drive in the northernmost road in the world.
This list of countries by traffic-related death rate shows the annual number of road fatalities per capita per year and per vehicle-km in some countries in the year the data was collected.
Driving can be one of the most relaxing activities. Spanning from California to Australia, sometimes the journey really is the destination. A relaxing scenic drive down winding coastal roads can be really therapeutic.
Petrol heads, take note. The world's best road has just been announced. There are few things as thrilling as accelerating past breathtaking countryside views, and now we know where to find the most thrilling stretch of tarmac possible. The N-222 road from Peso de Regua to Pinhao in Portugal has been awarded the prestigious honour.
Thinking about hitting the road on your next vacation? Be careful out there. Not every country (or state) has the same safety standards that you may be used to. We spanned the globe and found five places where you might want to stay off the streets — and five places that are exceptionally safe.
Ghosts, hitchhickers, women in white. From Hong Kong to USA. From England to Croatia. All around the world there are stories about haunted roads. Some of them look real. Some of them look unreal. But all of them are pretty scary and haved developed a reputation for being the source of strange experiences and hauntings.Some of the roads became infamous due to the strange activity which occurs along.
Pakistan's picturesque Fairy Meadows Road, leading to the base of the Nanga Parbat Mountain has been ranked as the second deadliest highway in an interactive map released recently.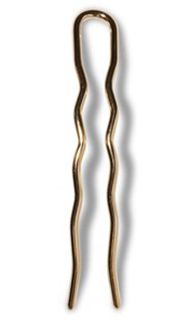 Some of the world's most scenic roads have series of hairpin turns climbing up and down the mountainside. A hairpin turn is a bend with a very acute inner angle, making it necessary for an oncoming vehicle to turn almost 180° to continue on the road.
According to the Guinness Book of World Records, the longest road in the world is the Pan-American Highway. The road spans 29,800 miles from Prudhoe Bay in North Alaska to Ushuaia, in Argentina. The United States boasts of some of the world's longest highways.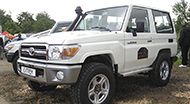 Anyone who at least once has tried to buy used 4×4 jeep, also called off road jeep, will admit that it was indeed very exhausting and enduring process, despite of the fact that the offer is wide enough. Those who don't have their own 4×4 jeep yet, but want to participate in off road adventures and buy an off road vehicle, are about to experience this exciting procedure! To ease this process at least a little, we will analyze here the offer of the available used off road jeeps and try to answer to the eternal question – "which is better?"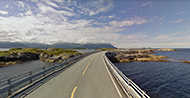 There are millions of roads running across the Earth. And driving on most of them is a necessary step to get from Point X to Point Y. But that's not the case along the stretches of pavement chosen by the dangerousroads.org users. So fasten your seatbelt, because you're in for a spectacular ride.
We are constantly bombarded with data about the most dangerous roads in the world. But where are the worst cities to drive a car? If you're thinking about planning an international road trip with friends, you may want to consider skipping the following destinations.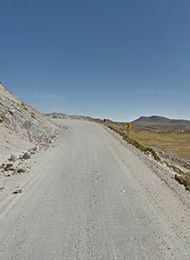 Sometimes we're so high up in the mountains that we take a deep breath and it feels like we havent' any oxygen left at all. Even in these conditions, human beings have adapted to a huge variety of conditions, living in sky-high elevations over 16,700ft above the sea level.