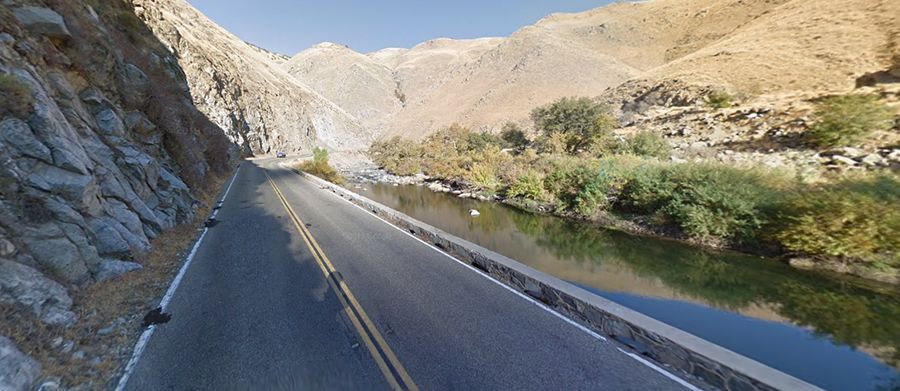 Kern Canyon Road is a very scenic but dangerous journey in Kern County, California, in USA. If you enjoy twists and turns, this is a great option. Located in the Southern Sierra Nevada, the Kern Canyon Road (CA Highway 178) is asphalted but narrow with sharp turns and steep dropoffs.
The drive runs from Bakersfield to Lake Isabella. It's 40.3 miles long. This road has innumerable twists and turns. The road was completed in 1931. Its many twists, turns and narrows can pose a challenge to even the most experienced drivers. Lots of curves and tight lanes till you hit the 4 lane, half-way through the canyon.
It's a very fun road but dangerous. Drivers must remain cautious as the journey has been known to claim the lives of careless drivers. It's currently ranked as one of the top five most dangerous roads in California. Due to the treacherous nature of the road, it has seen an above average number of traffic accidents and fatalities through the Kern River Canyon. Seventeen fatal accidents have occurred in the Canyon since 1978.
This route is not recommended if your passengers are prone to car sickness. Don't stuff your belly too much. Eventually, you might feel vomiting temptations. High risk of rock slides. The journey offers an exhilarating driving experience, with superb views. The journey is a combination of rocky cliffs, river (dam controlled) and dramatic vistas. The road is a delight to drive, with every kind of twist and turn. Swimming in the Kern River is dangerous and not recommended.