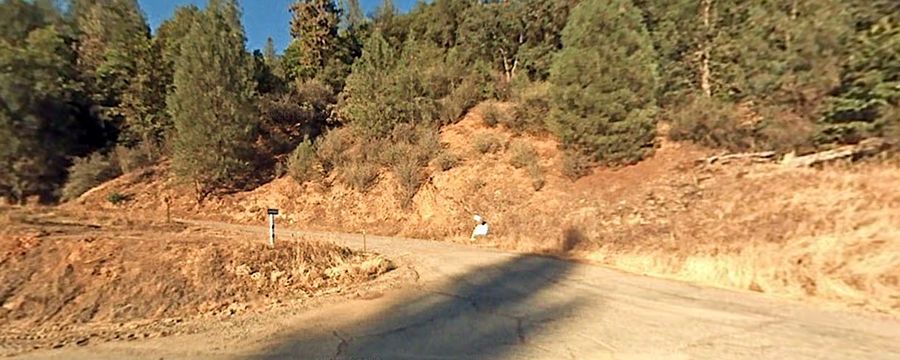 Buffalo Gulch Road is a very narrow drive in Mariposa County, in the U.S. state of California. The road is very narrow and pretty dangerous.
The road is gravel, rocky, tippy and bumpy at times. 4x4 vehicle required. Stay away if you're scared of heights. Thunderstorm activity can quickly change unpaved roads to four-wheel-drive condition or make them impassable. Its many twists, turns and narrows can pose a challenge to even the most experienced drivers. The road is not easy, though. Up, down, right, left all the time. The road is 6.11km (3.8 miles) long. It's very intense because there are no guard rails at the edge and there is little room for error if oncoming traffic swerves in your direction. If you're scared of mountain roads that are narrow, have big vertical drops, washed out areas and overgrown foliage, don't take the road.
The road is very narrow in some sections. There is little room for error on this road. The main risk on this road is coming around a blind corner to discover a vehicle proceeding toward you at high speed. It shouldn't be attempted by those who don't know how to reverse. The drive is a shortcut between CA-140 and Ponderosa Way roads. It's pretty steep. Starting from CA-140 road, the elevation gain is 357 meters. The average gradient is 5.84%.