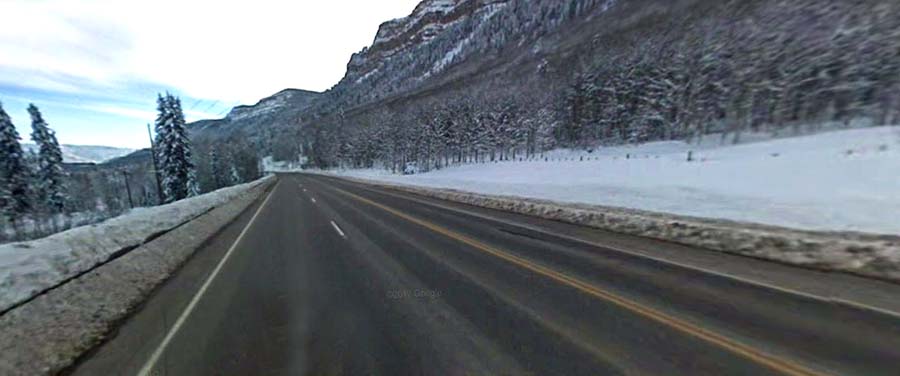 Located in southwest Colorado through the San Juan Mountains, the San Juan Skyway is one of the most scenic drives in America, with over a 100 peaks over 13000 feet! The drive spans elevations from 6,200 feet near Cortez to 11,008 feet at Red Mountain Pass.
The drive is a 233.0-mile (375.0 km) loop traversing the heart of the San Juan National Forest, Grand Mesa, Uncompahgre and Gunnison National Forests. It takes about five-seven hours to drive. Along the route you'll find fresh alpine forests, historic mining towns, expansive cattle ranges, and prehistoric Indian ruins. The most challenging and rewarding part of the drive is the Million Dollar Highway.
The road encompasses miles of stunning views through twisty hair pin corners, high elevations and steep grades. Climb up 10,000 feet to what feels like the top of the world on the San Juan Skyway. Explore the dry deserts of the southwest to the lofty heights of the San Juan Mountains home to 1,000 peaks above 10,000 feet and 14 of Colorado's fifty-four 14,000-foot peaks. This "road to the sky" provides views of the San Juan Mountains, quaint towns and ancient Native American pueblo ruins. The drive features steep cliffs, alpine forests, campgrounds and plenty of opportunities for outdoor activities. Mountain biking, hiking and skiing are popular pastimes in the surrounding area, and the Skyway encompasses it all.
This road is very exciting and sometimes very exposed and unsecured driveway in innumerable twists and turns. The drive is a wonder to behold as you pass peaks that reach up to 14,000 feet. The stands as the skyway's most and challenging stretch—a 25-mile passageway through the Uncompahgre Gorge, where sharp turns, no guardrails, and narrow roads rewards drivers with immense scenic vistas of mythical landscapes, waterfalls, and off-the-grid exploration. Drive into the clouds with striking views of mountains, alpine forests and ancient Pueblo Indian ruins of this dazzling landscape. Drive during spring, and you'll notice melting snow turned to waterfalls, crashing over rocky ledges and wildflowers blanketing fresh spring green meadows.
The road's winding design, providing stunning panoramic views, is very curvy and fun for a leisurely ride, so it pays to take it slow. And check weather conditions. Any time of year is a good time to drive the San Juan Skyway. It simply depends on what you want to see and do. In the spring, waterfalls crash down the mountains as the snow melts from higher up. The summer brings dazzling displays of wildflowers. And in the fall, the trees put on their own show of bronze and gold leaves. If you love snow and winter sports, drive the Skyway in the winter for spectacular views and great ski resorts.