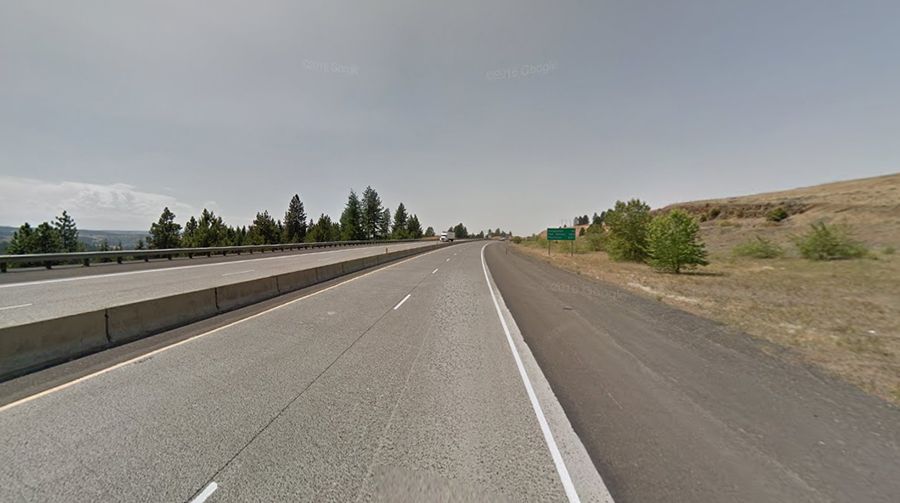 Deadman Pass is a mountain pass at an elevation of 3,631ft (1.107m) above the sea level, located in Oregon, USA. Drivers attempting to negotiate the pass are in for a challenge: Heading northwest, you're forced to climb more than 2,000 feet in elevation that's chock-full of double-hairpin turns, as well as 6 percent grades. Heading southeast, the scenario flip-flops, and your brakes need to be operating at their full potential.
The road over the pass, also known as Cabbage Hill or Emigrant Hill, is asphalted. It's called Interstate 84, also known as the Vietnam Veterans Memorial Highway. It's located between the towns of La Grande and Pendleton. Interstate 84, which closely follows the Trail on the southern slope is also notorious for treacherous conditions, especially in winter, because of the steep double hair-pin downgrades. Most of the accidents involve out-of-state freight trucks, 59% attributable to brake failures.
This road is very exciting and sometimes very exposed and unsecured driveway in innumerable twists and turns. This seven-mile downgrade, 35 miles west of La Grande, Oregon, has some of the most changeable and severe weather conditions in the Northwest. These conditions may impair visibility and cause icy road surfaces. You'll lose about 2,000 feet of elevation in six miles and twist through a double hair pin turn at a 6-percent downgrade. On an average 78 percent of the Cabbage Hill crashes involve out-of-state motor carriers!
This infamous road is tightly hairpinned and bumped, an exquisite winding mountain drive with sharp and blind curves and hairpin switchbacks leading the traveler over the mountains. Road signs along this route caution tractor-trailer operators to go as slow as 18 mph and chain up during the winter to ensure a safe trip to the top. Drivers traveling west on I-84 are urged to be prepared before descending the hill, and to use extreme caution and defensive driving techniques as you maneuver through the downgrade, which begins at Milepost 227 and continues through Milepost 217. On average 59 percent of brake problems contribute to accidents on the Hill, drivers should check their brakes before the downgrade. A brake check area is located at the weigh station at Milepost 227.
The road includes several hairpin turns and is pretty steep. The pass is one of the most hazardous stretches of road along westbound Interstate 84.Warning signs pr ovide recommended speeds for trucks descending the Hill. Drivers in trucks with Green Light transponders will receive a personalized message from a "variable message sign" with the recommended speed. Escape ramps are located at Milepost 221 and Milepost 220.