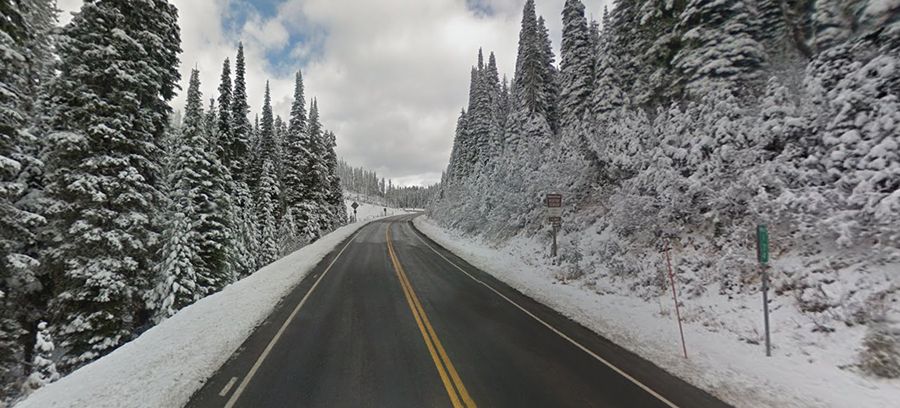 Lolo Pass is a high mountain pass at an elevation of 5,233ft (1.595m) above the sea level, located in the Bitterroot Range of the northern Rocky Mountains, in USA.
The pass is located on the border between the states of Montana and Idaho. It's traversed by the US-12, one of the America's 15 Best Motorcycling Roads. You have all seen the photos of the sign that says "Curves next 99 miles'. This is the road. It's one of the best motorcycle roads in the country with lots of sweeping curves and a few tight ones. There is little traffic and excellent road surfaces.
The road over the pass is asphalted. It was completed in 1962. It's one of the most beautiful sections of the Lewis & Clark Trail as it winds through the Rocky Mountains of Idaho and Montana. The road teases you, starting with gentle sweeping turn, building you confidence and urging you faster. The scenery, the curves, and good road surface continue relentlessly. As your endurance wanes some turns have closing a radius.