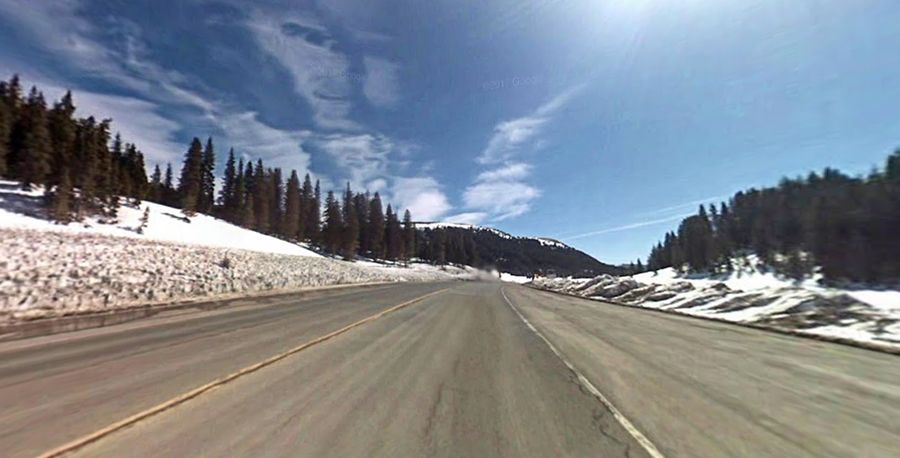 Wolf Creek Pass is a high mountain pass at an elevation of 3.309m (10,857ft) above the sea level, located in the San Juan Mountains of Colorado, in USA.
The road over the pass is asphalted. It's called U.S. Highway 160. The road includes some steep sections. The pass is significantly steep on either side (6.8% maximum grade). Wolf Creek Pass is a legendary route across the Rockies in southern Colorado's San Juan Mountains.
Due its unique location and the climb in elevation over thousands of feet, Wolf Creek Pass is known for its deep, stable snowpack. In most seasons it has double or triple the snowpack of the northern or central Colorado mountains. It can be very dangerous in winter. Like most mountain passes in Colorado, the winter season also makes this highway a challenge to tow on. In fact, when given the opportunity, most over-the-road truck drivers will avoid the entire state during the cold months.