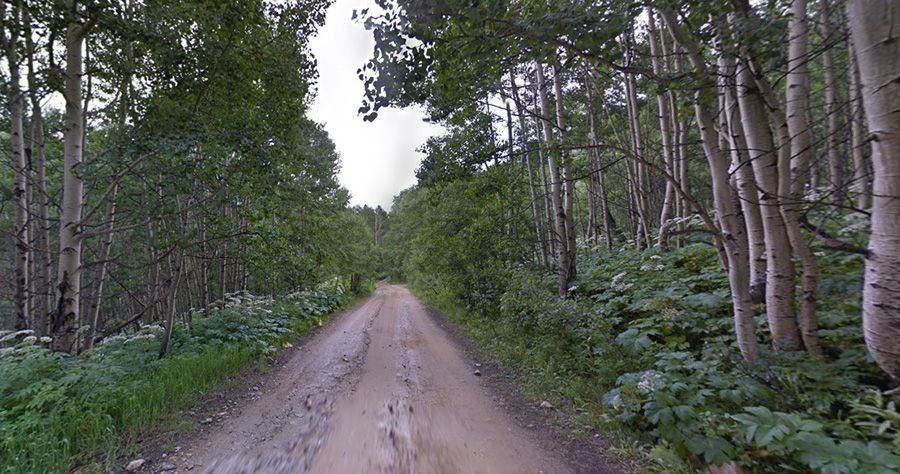 Ophir Pass is a high mountain pass at an elevation of 3.593m (11,789ft) above the sea level, located in the San Juan Mountains in southwestern Colorado, USA. The road to reach the summit is the Forest Road #630 (Ophir Pass Road).
Forest Road #630 (Ophir Pass Road) is a 10 mile point-to-point trail rated as moderate. The trail is primarily used for off road driving. It's an OHV route that provides a connection between U.S. Highway 550 north of Silverton, CO. to the historic mining town of Ophir. To reach this road, from Silverton, travel approximately 4.2 miles north on State Highway 550, turning left (west) on County Road 8 (signed as the Ophir Pass Road and Forest Road #679).
This road is accessible from June until November, but it can be closed anytime when the access is not cleared of snow. When the road is plowed open in June it is not unusual to find walls of snow up to 20 feet high at the summit. The road offers alpine views of the upper Ophir Valley and neighboring peaks and it's often driven in combination with either the Black Bear Pass Road or the Tomboy - Imogene (Imogene Pass)roads to form a long loop drive/ride.
In any case, driving 4WD is recommended due to uneven surface. It is generally an easy 4-wheel drive road, but is rated as moderate difficulty due to a narrow one-half mile section (on the Ophir side of the Pass) where it is difficult for two vehicles to pass each other. (Uphill traffic should yield to downhill traffic on this section). The road is open to all motorized vehicles, however, recommended for high clearance, 4-wheel drive vehicles. Unlicensed OHV's are prohibited within the Town of Ophir and on Forest Road #630 from Ophir west to State Highway 145.