Ruta Panoramica gives Puerto Rico's visitors the opportunity to witness the country's majestic countryside from behind the wheel. The Ruta Panorámica, officially the Ruta Panorámica Luis Muñoz Marin, is a 167-mile (269 km) network of some 40 secondary roads which traverse the island of Puerto Rico from west to east, along its Cordillera Central.
Located in the Cordillera Central, Cerro de Punta or just Cerro Punta is the highest peak in Puerto Rico, at an elevation of 1,338 meters (4,390 ft) above the sea level. The road to the summit is very steep in some places, so it's definitely not a "Sunday drive".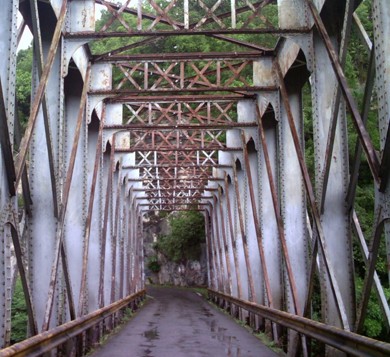 Mata de Plátanos Bridge is an iron bridge located near Ciales, in Central Puerto Rico. It's one of the most spectacular bridges in the world.