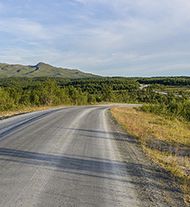 Flatruetvägen, officially called Z531, is the Swedish highest public road, reaching an elevation of 975m (3,198ft) above the sea level. The road links Funäsdalen to Åsarna and goes over the mountain Flatruet in Härjedalen.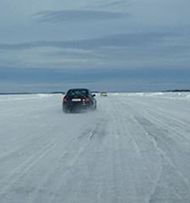 The longest ice road 15 km (9.3 mi) in Sweden is located in the Luleå Archipelago, Bothnian Bay (in the northernmost part of the Gulf of Bothnia). It starts in the port of Hindersöstallarna and connects the islands Hindersön, Stor-Brändön, and Långön with the mainland.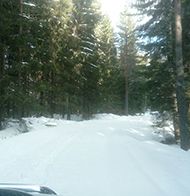 Trummelsbergsvägen is actually a 10 km (6,2 miles) long extension of the Stjärnviksvägen road.It runs between Stjärnvik and the highway 66 nearby Bodarne, in Västmanland County, Sweden.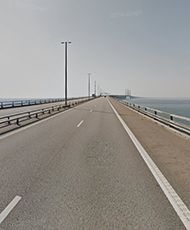 The Øresund Bridge is a new link between Denmark and Sweden. This spectacular bridge connects the towns of Amager and Oresund in Denmark (on the island Zealand) with Skane, in Sweden. It has a length of 10 miles (16,4 km). It's one of the most spectacular bridges in the world.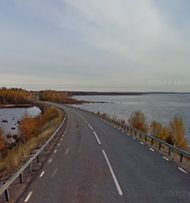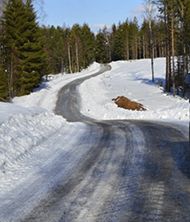 Stjärnviksvägen, also called the Bockhammar road by the locals, is a 10 km (6,2 miles) long road between Skinnskatteberg and Stjärnvik in Västmanland County, Sweden.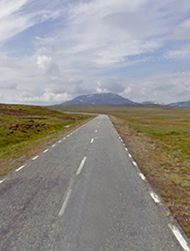 Vildmarksvägen (Wilderness road), is one of the most spectacular drives in Sweden. Part of the road is closed during winter at times because of heavy snow, and it's one of the highest roads of the country. Along the road you'll find the wildest areas in Sweden (thus named the Wilderness Road).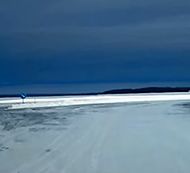 Located in the province of Jämtland in modern Jämtland County, the Storsjön is the fifth largest lake in Sweden. In winter a couple of ice roads replace the summer ferry services.