Antonio Parietti was the creator of art road masterpieces
Antonio Parietti Coll was a Spanish road engineer of the 20th century. His most famous configurations are located on the Spanish Mediterranean island of Mallorca through the eastern Serra de Tramuntana: the serpentine road to Cala de Sa Calobra (1932) and the road to Cap Formentor.
Antonio Parietti was born in Palma de Mallorca in 1899 and died in the same city in 1979. In the early 20th century, when the population was much lower and there were hardly any motor vehicles, Mallorca was totally unspoilt, with excellent prospects as a high-quality tourist destination, providing that better access was ensured to natural spaces that we today try to protect. As part of the Local Roads Plan, aimed at adapting existing roads for use by motor vehicles, he personally supervised two major public works projects in the Serra de Tramuntana: the 1925 road between Port de Pollença and Formentor, which allowed Adan Diehl to build his famous hotel there, and the 1933 road to Sa Calobra.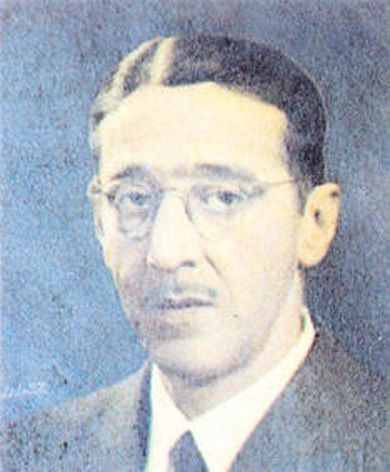 His two most famous designs in the island were built for tourism purposes, not to unite existing towns and villages but to offer visitors access to two unique spots that have become famous precisely because of these roads. Some people leave their mark on the island of Mallorca more visibly than others. Some even turn into some kind of a local hero. Antonio Parietti Coll was one of those heroes. With our more protectionist mentality, the plan to build them would most likely be impossible now. We must also remember that, without them, Sa Calobra and Formentor would not be the two big tourist attractions that they are today.
This famous designer who built a couple of masterpieces of art road was one of the most tenacious figures in striving to improve access to the Serra de Tramuntana. He was son of an Italian father and a Mallorcan mother. After studying Ingeniería de Caminos in Madrid, Antonio Parietti returned to Mallorca where he soon made an impact on the local society during the Nineteen-Twenties.
His two most famous roads in Majorca were the stunning Carretera de Sa Calobra and the road to Cap de Formentor. The road to Sa Calobra is nothing but spectacular. The scenery is spellbinding and the drive is quite literally breathtaking. There is a stunning point at the Nus de sa Corbata where the road circumnavigates a curve of 270° and another one with a spectacular narrow pass between two extremely high rocks.
On the road to Cap de Formentor, at the first loookout, called Mirador de Sa Creueta o El Colomer, there's a monument dedicated to his memory, built in 1968.
Pic: By Antonio De Lorenzo -> Kufoleto and Marina Ventayol [GFDL (http://www.gnu.org/copyleft/fdl.html), CC-BY-SA-3.0 (http://creativecommons.org/licenses/by-sa/3.0/) or CC BY 2.5 (https://creativecommons.org/licenses/by/2.5)], from Wikimedia Commons
To use information contained on this site is to do so at your own risk. dangerousroads.org is not responsible for the information contained in these pages. The website is for information purposes only and we assume no liability for decisions made as a result of the information provided here. You are still completely responsible for your decisions, your actions, and your safety.