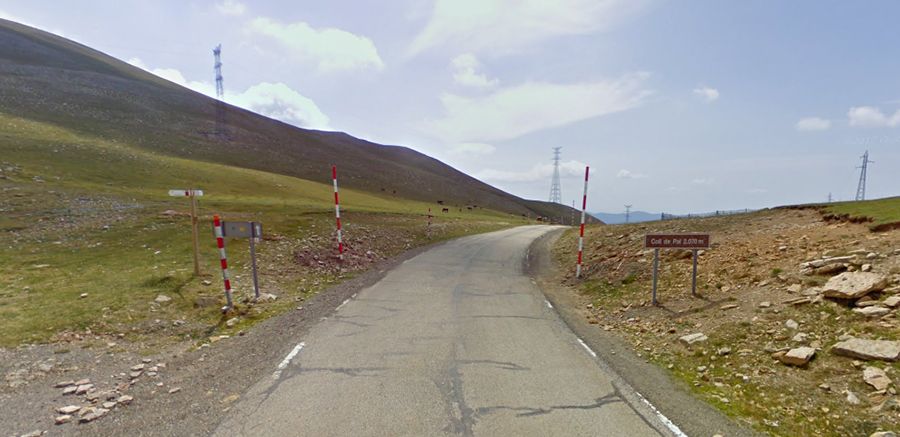 Coll de Pal is a high mountain pass at an elevation of 2.070m (6,791ft) above the sea level, located in the comarca of Berguedà, in Catalonia, Spain, within the Serra de Moixeró mountain range. It's one of the highest roads of Spain.
The pass has been climbed by the Setmana Catalana bicycle race. It's a monster climb. The pass is closed often in winters. Avalanches and heavy snowfalls can sometimes block some sections of the road and can be extremely dangerous due to frequent patches of ice. Conditions can change quickly and be harsh.
The road to reach the summit, by the Southern side, is asphalted. It's called BV-4024. This is a really severe climb, totalling 19,3km @ 6,6%. The toughest slopes are also quite near the bottom, two kilometres averaging over 9% and including the toughest gradients, of 12 and 13%, coming in the first half of the climb.
On the Northern side, coming from La Molina, the road is unpaved. There's a bar restaurant on the summit.