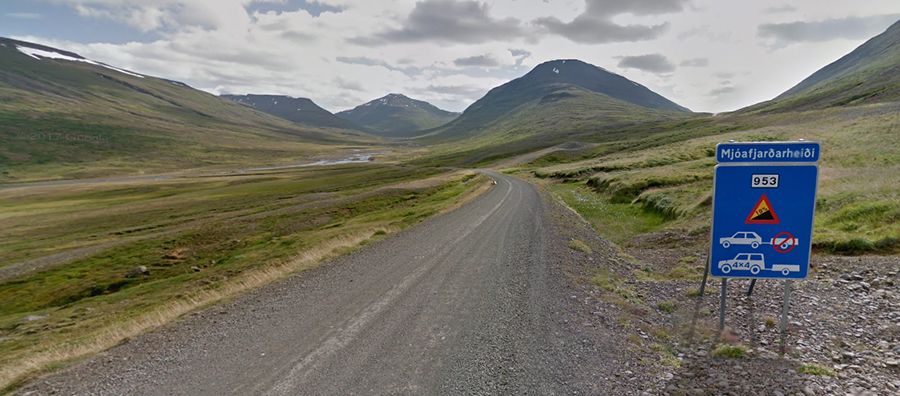 Located in East Iceland, Dalatangi was the first lighthouse in the country. The journey offers a magnificent view out to sea.
The winding road to the lighthouse is gravel. It's 45.9 km long It's only open in summer. It's pretty narrow. The road runs along the northern coast of Mjóifjörður. Waterfalls, steep cliffs vales with the roaring ocean below are not cut out for those suffering from vertigo. It's very steep with sections up to 18%.
The road is called Road 953. It's quite steep and requires slow, careful driving. The journey offers an exhilarating driving experience, with superb views. Along the way, you'll pass the magnificent Klifbrekkufossar waterfalls tumbling alongside the road.Driving at night, or in poor visibility, is not recommended for drivers unfamiliar with the road. This road has innumerable twists and turns. This is definitely one road trip that you want to record with lots of photographs. The view is spectacular, overlooking the river mouths of Loðmundarfjörður and Seyðsifjörður, and the deep blue North Atlantic Ocean.