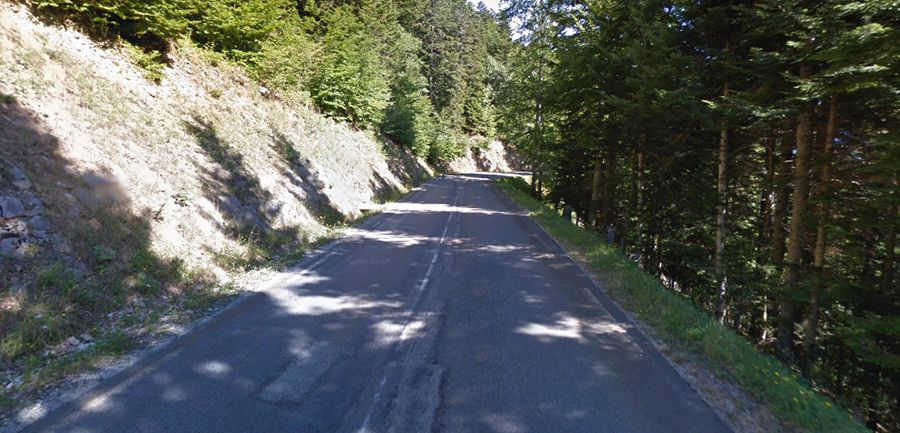 Col de Rousset is a high mountain pass at an elevation of 1.254m (4,114ft) above the sea level, located in the Drôme department in southeastern France. The road winds its way between Die and the village of Chamaloc in a setting that still feels like Provence, with its lavender fragrance
The road to the pass is called D518. It's asphalted but pretty steep (sections up to 8.5%) and with 8 hairpin turns. The pass is located in the Vercors Regional Natural Park. At the summit there's an Alpine ski resort. The mountain has been visited several times by the Tour de France race. The true history of this road was the drilling of the tunnel between 1861 and 1866 allowing trade between Die and the Vercors. This trade turned naturally towards the north with the Grands Goulet road that opened in 1854. Light to moderate traffic and possibility of lots of motorbikes on the road. Wide with road markings well-defined and many wide hairpins. Very curvy, not too steep and the surface maintained in very good condition.
There are 2 routes to reach the summit. Starting from Saint-Agnan-en-Vercorsen Vercors, the ascent is 14 km long. Over this distance, the elevation gain is 464 meters. The average percentage is 3.3 %. And starting from Die, the ascent is 20.6 km long. Over this distance, the elevation gain is 858 meters. The average percentage is 4.2 %. From Chamaloc, the succession of twists begins - with impressive hairpin bends offering a unique variety of landscapes and colours! The arrival at the col is just as exceptional with a panoramic view over the Diois valley and the Drôme foothills. A tunnel lets you cross the ridge and arrive at the ski resort, with another few bends to descend into the hamlet of Rousset. Just breathtaking! Great scenery independently if you are traveling on an ascent or descent orientation.