Ice road between Oulu-Hailuoto, connection on the road 816, with a total length of 9km in Finland. The road links Oulu, a city and municipality of 145,256 inhabitants in the region of Northern Ostrobothnia, in Finland and Hailuoto, an island and a municipality in the province of Oulu, Finland.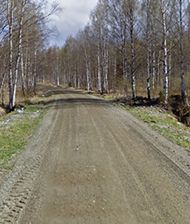 Savikyläntie is a short gravel road located in eastern Finland. The drive is very scenic.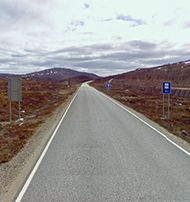 At an elevation of 565m (1,853ft) above the sea level, Muotkatakka is the highest point of the Finnish roads.
Koli ice road is one of the longest ice roads in Finland, with a length of 7 km (4.3 mi). The road crosses the Lake Pielinen, from Koli to Lieksa in Eastern Finland, in North Karelia, a region that borders to the regions of Kainuu, Northern Savonia, Southern Savonia, South Karelia and to Russia. Since 1980, the Koli ice road has been Finland's longest public ice road.
Ice road located in Kallavesi, a lake in Northern Savonia, eastern Finland located around the town of Kuopio.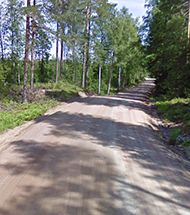 The King's Road is a short road located in the Kymenlaakso region of Finland. The road is mostly unpaved.