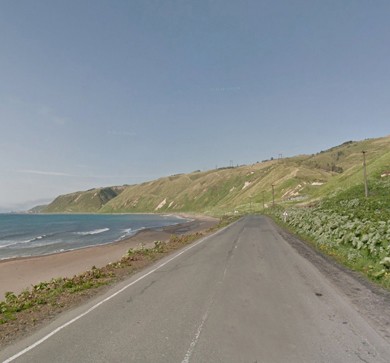 Р496 is a short coastal road located on the southwest coast of the SakhalinIsland, in Russia. The road is mostly gravel.
Р496 is 79.6 km long and links Kholmsk the administrative center of Kholmsky District and Shebunino, a small town in Nevel'sk Raion. The road is really remote.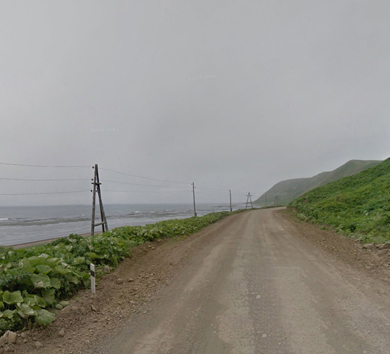 This trail passes through remote areas, so you need to be prepared. This route is suitable for normal cars. If you dare to take the risk and travel along this dusty and bumpy route, then make sure to be driven by someone who has experience of the road. Do not travel this pass in severe weather conditions. Avalanches, heavy snowfalls and landslides can occur anytime, being extremely dangerous due to frequent patches of ice. It has a well-deserved reputation for being dangerous because of unpredictable snowstorms and blizzards, and driving under these conditions, can be extremely challenging.