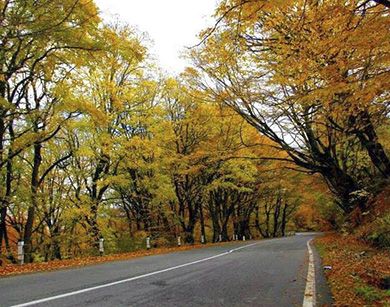 Gombori pass is a high mountain pass at an elevation of 1.639m (5,377ft) above the sea level, located in the Kakheti region of eastern Georgia.
The picturesque road to the summit, located in the Tsiv-Gombori mountain range of the Greater Caucasus mountains, is asphalted. It's called შ38 and links the villages of Tetri Tsklebi and Askilauri.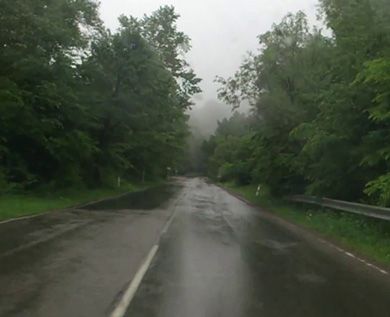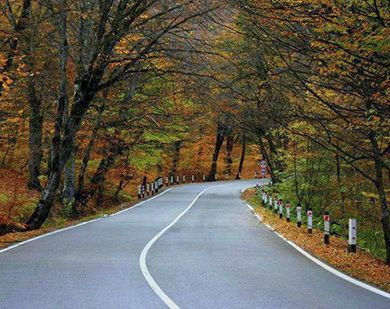 This quiet, winding road with endless turns and drastic changes of elevation is an enjoyable experience, especially in autumn. It's said to be one of the most beautiful roads of the country. Don't forget your camera with lots of film/memory, fully charged batteries and an empty memory card! The road encompasses miles of stunning views through twisty hair pin corners, high elevations and steep grades. Small idyllic villages, magnificent sceneries of Alazani valley and Caucasus Mountains, panoramic views, sheep flocks, ancient forests, beautiful meadows and sea of clouds are just a short list of what awaits you on this road.