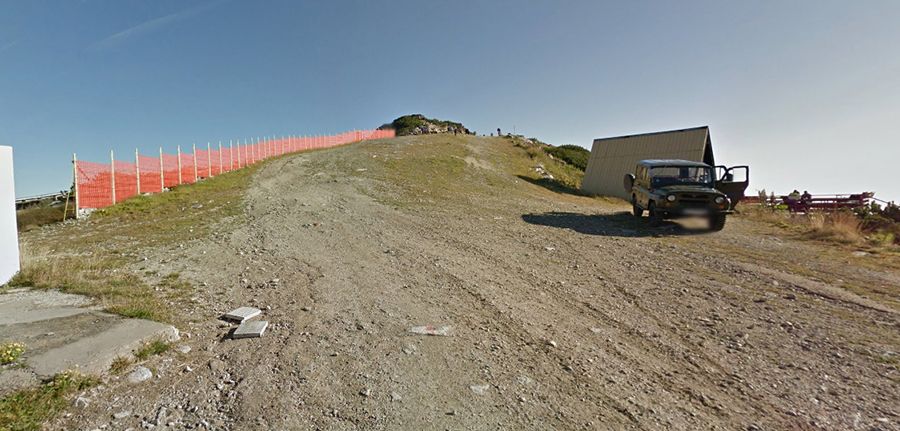 Located in southeastern Europe, Bulgaria is a country bordered by five countries: Romania, Serbia, Macedonia, Greece and Turkey. It has some major mountain ranges, as Rila, Pirin and the Balkan Mountains.
The Republic of Bulgaria is a small country on the Balkan Peninsula (Europe's 16th-largest country) and has a great variety of topographical features. Its landscape ranges from mountainous peaks covered in snow to valleys and lowlands giving way to the coast of the Black Sea. More than 1/3 of country's territory is covered by mountains, located mainly in the central and the southwestern parts.
Sofia Province, in Bulgaria.
| | | | |
| --- | --- | --- | --- |
| Mountain road | Elevation | Province | Surface |
| Road to Vintcheto | 2.553m (8,375ft) | Kyustendil | Gravel |
| Todorka | 2.534m (8,313ft) | Blagoevgrad | Gravel |
| Markudzhik | 2.479m (8,133ft) | Sofia | Gravel |
| Musalenski ezera | 2.399m (7,870ft) | Sofia | Gravel |
| Kalin Reservoir | 2.398m (7,867ft) | Kyustendil | Gravel |
| Botev Peak | 2.376m (7,795ft) | Lovec-Plovdiv | Gravel |
| Karagyol Reservoir | 2.359m (7,739ft) | Kyustendil | Gravel |
| Yastrebets summit | 2.358m (7,736ft) | Sofia | Gravel |
| Dzhanka Saddle | 2.346m (7,696ft) | Sofia-Blagoevgrad | Gravel |
| Goljam Medarnik | 2.338m (7,670ft) | Sofia | Gravel |