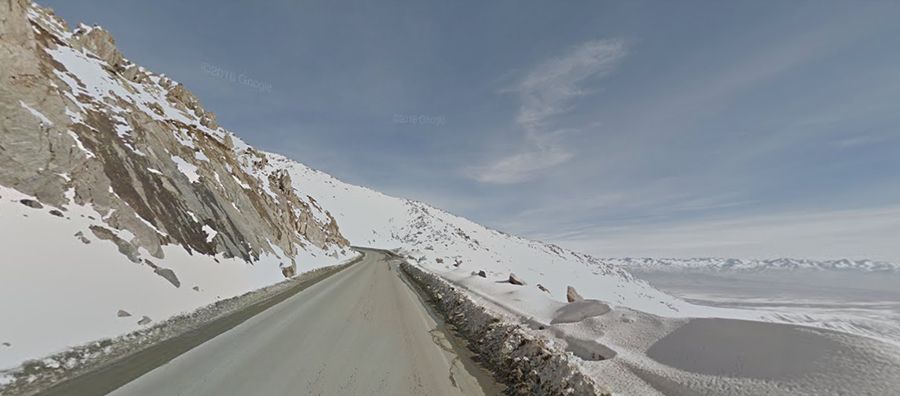 Töö Ashuu is a high mountain pass at an elevation of 3.180m (10,433ft) above the sea level, located in the Tien Shan mountains of Kyrgyzstan.
The road over the pass is gravel and very rough. It's called M41 orPamir Highway, part of the European route E010. It's a long climb, often pretty steep. The pass is named "camel pass". It's located on the road between Bishkek and Osh.
Near the summit there's a tunnel built at an altitude of 3.130m to 3.180m above the sea level. It's recommended not cycling it due its bad lighting and air. Due its unique location and the climb in elevation over thousands of feet, and passing through remote areas, it is important when driving in these conditions to be prepared.