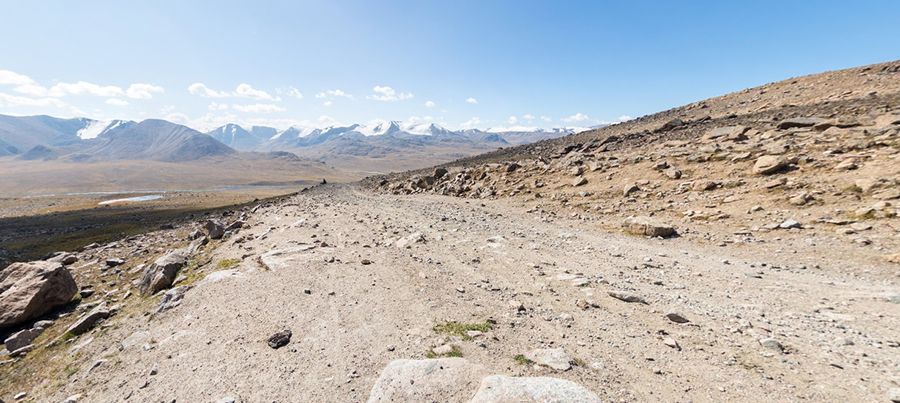 Pereval Tossor is a high mountain pass at an elevation of 3.893m (12,772ft) above the sea level, located in Ysyk-Köl, in the northern Tian Shan mountains in eastern Kyrgyzstan. The track to the pass is a 4x4 trail. It's one of the highest mountain roads of the country.
The pass is also known as Pereval Tosor, Pereval Тоссор and Pereval Tassor. Vehicles with high clearance only. The road to the pass is totally impassable between September and May. The pass connects Issyk Kul and Naryn regions.
valanches and heavy snowfalls can sometimes block some sections of the road and can be extremely dangerous. Conditions can change quickly and be harsh. The track to reach the summit is an old road and horse's path, from 1,600m to 4,000m. The pass is quite difficult for passage. It has rather steep and rocky snow-covered trails.
Menacing mountain terrain with numerous steep, rocky climbs. Large, sharp rocks require tight maneuvering, increasing the likelihood of tire damage. High clearance, skid plates and differential lockers required. No stock vehicles. A complex network of poorly defined roads makes route-finding very difficult, even following a GPS tracklog. Very hot in summer. Carry plenty of water. Never drive this trail alone.
Pic: Mikhail Nagaitsev