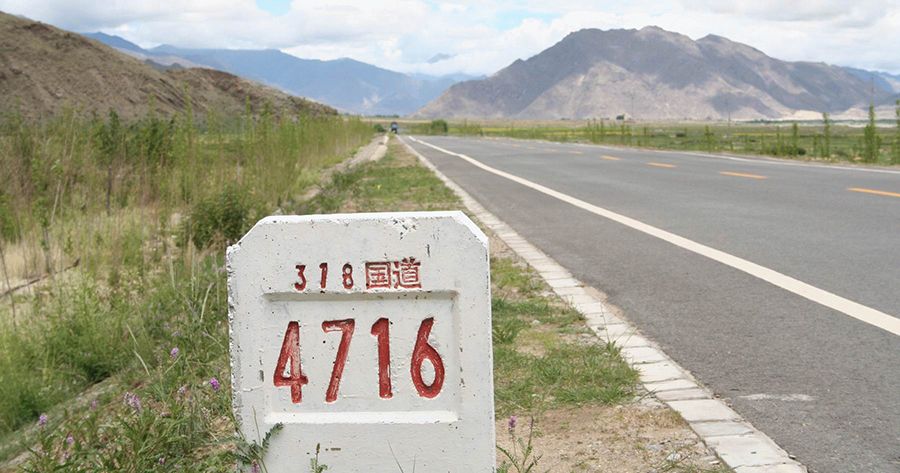 China National Highway 318 (G318) runs from Shanghai to Zhangmu on the China-Nepal border and is the longest highway in China, crossing over eight provinces, with a length of 5,476 kilometres (3,403 mi).
This infamous road is tightly hairpinned and bumped, an exquisite winding mountain drive with sharp and blind curves and hairpin switchbacks leading the traveler over the mountains. One notable section of this road is the Si Du River Bridge, the bridge with the greatest vertical clearance in the world as of its 2009 completion. From Lhasa to Zhangmu it is also called Friendship Highway. The 115 km. continuation to Kathmandu is named Arniko Rajmarg.
The surface of the road is asphalted, and chains or snow tyres can be required anytime. This stretch of road should not be attempted by novice drivers. Tibet naturally has some of the harshest terrain in the world, so its not likely to have the best roads leading in and out. The highest point on this road is just less than 4,000m.
This road is usually open all year, but it can be closed anytime when the access is not cleared of snow. Avalanches and heavy snowfalls can sometimes block some sections of the road and can be extremely dangerous due to frequent patches of ice. The state of this road leading into Tibet was one of the major reasons to build the Tibetan railway system to Lhasa, locals say this section of the road has four seasons per day, freezing, cool, warm, hot, which leads to needless injuries.