Otto Mears, a famed Colorado road builder
Born in Estonia and raised in California, Otto Mears was an entrepreneur was essential to the development of Southwestern Colorado, building more than 450 miles of toll roads and railroads. He was an early pioneer of road and railroad construction in this area.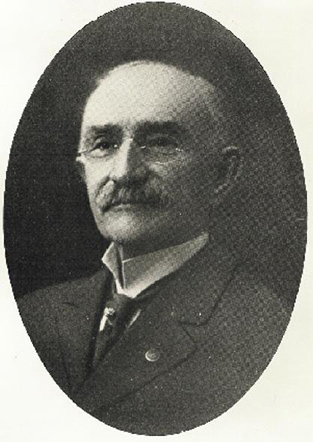 Pioneer Otto Mears was born in Kurland, in Estonia, which was part of Russia, on May 3, 1840, to an English father and a Russian mother. He was brought to California in 1854 and moved to Colorado in 1864. Mears was an entrepreneurial businessman who built railroads and roads and was essential to the development of Southwestern Colorado. His toll roads and railroads opened southwestern Colorado for settlement and mining, earning him the name "Pathfinder of the San Juan". He built 450 miles of toll roads that later became most of the modern roads in southwestern Colorado, notably the Million Dollar Highway. A friend of Otto Mears described him this way: "Mr. Mears is a man who always said 'I can;' and he did."
Pics:
https://www.durango.org/blog/post/6-reasons-to-drive-the-million-dollar-highway-before-you-die/
http://ourayhistory.wikidot.com/otto-mears
To use information contained on this site is to do so at your own risk. dangerousroads.org is not responsible for the information contained in these pages. The website is for information purposes only and we assume no liability for decisions made as a result of the information provided here. You are still completely responsible for your decisions, your actions, and your safety.