The Antrim Coast Road offers views more spectacular than the Grand Canyon in the US or Venezuela's Angel Falls, according to a survey. Sydney Opera House came top in the poll of 5,000 Britons by an Australian wine company to find places with the world's most spectacular views.
If you are heading out on a road trip on your own, with your partner, or with the family, you are in for a fun and exciting time. This is a great way to enjoy some adventure and exploration, and there are many wonderful areas and routes that you can choose for your road trip.
A road trip is hands down the best way to get to know a region or country. You get to stop whenever you choose and take your time appreciating the sights that you see along the way. Of course, you also get to experience some of the most amazing roads in the world.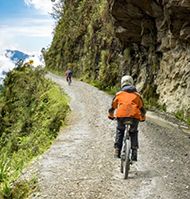 Over the past 10-20 years, as cycle touring's popularity has taken off, so too have the numbers of long distance adventurers who have set their sights on South America. With most countries on this vast continent having transitioned from military dictatorships to democracy and freedom, South America offers a refuge from the insecurity or overcrowding that characterize much of the world today.
There's no better way to experience the world's most scenic, exciting roads than by driving yourself. Winding around South Africa's Garden Route or Australia's Great Ocean Road, you experience all the exhilaration of gorgeous twists and turns. However, it is not always practical to drive yourself, especially in countries in which driving is a little more difficult.
The modern information space is highly diversified. Any user can learn the basics of makeup, decoration, and cooking in a few clicks on the Internet. Travelling has also become a modern trend, and more and more people not only observe life in other places but also make independent trips.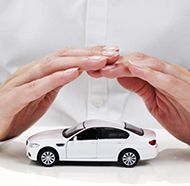 Deadly highways are a source of adventure for people around the world. Several people die while challenging these dangerous roads.
Have you ever wanted to travel cross-country? Do you think that it's impossible to go on a road trip and see all the greatest landmarks in one go? Well, science will prove you wrong.
Travelling requires prior planning and getting and packing your essentials is one part of planning. When packing your essentials your eyes need to be focused on your destination and the journey leading to it.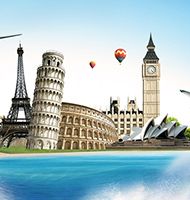 At any age, people can see a lot of difficulties in front of them, they are forced to set a certain framework, follow different rules. We are constantly confronted with the fact that certain things must be fulfilled, but this "must" does not always correspond to "want". This is especially true for students who study the world, develop and learn something new.
The Great River Road follows the Mississippi River generally from New Orleans to Minnesota. For long stretches, the road is a wonderful panoply of river, bluffs, and picturesque small towns. For other long stretches, the road is too far from the river for travelers to see the river and the towns are less than picturesque.
Cycling Across Europe could easily be one of the best adventures of your life. Across all those cities and forest lands - you get a balanced view of glamour and greenery.
Who is a travel blogger? Would you like to become one? Most people cannot imagine travelling while blogging. But yes, it is possible to travel while blogging. There are many successful travel bloggers across the world. And this is enough proof that you can do it too if you want to.
Traffic deaths in the U.S. exceeded 40,000 for the third straight year in 2018, according to the National Safety Council. Despite the development of useful safety technologies such as automatic emergency braking, relatively few cars have these features.
As a new visitor in the United States, it is definite that you must have had plans of what to do when you get to the United States before even traveling to the country. Visitors have prioritized education and employment over every other thing that visitors can do in the United States.
If you're one of those people who doesn't like the idea of staying in one place when you're on holiday; if the idea of lying around a pool for day on end gives you itchy feet, then perhaps you'd prefer to experience the thrill and freedom of an unforgettable road trip.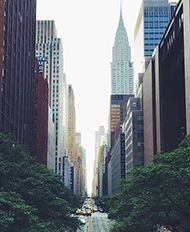 Normally when you think of New York City, 'history' is not the first thing that comes to mind. But there in fact many beautiful historical buildings and sites all around the city that are definitely worth seeing. So whether you are a history buff or simply enjoy seeing standout buildings, here is a list of the top historical buildings to see while in NYC.
Lisbon, Portugal's capital city is beautiful and enchanting. A fusion of history, a vibrant nightlife and a bohemian art scene, Portugal is a city that is truly alive.
With around 187,000 acres of land, The Great Smoky Mountains are a major attraction of the USA that thousands of people flock to every year. This large area of land stretches along the Tennessee – North Carolina border.
It's been more than a thousand years but Roman imperialism and glory can still be witnessed throughout Europe. Huge constructions and architecture made by the Romans are appreciated by the whole world. But the most impressive things that the Roman's made is the network of roads.
While most travellers will visit Tenerife to soak up its sun, sea, and sand, the picturesque island offers stunning scenery that's just waiting to be explored by tourists. If you are planning to hire a car during your visit, you would be wise to embark on one of the many scenic drives the island has to offer.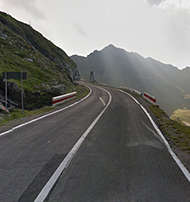 Putting together a list of the most beautiful roads in Eastern Europe is surprisingly challenging. The whole European continent is full of fairytale scenic routes, but the east has hidden gems that make for amazing road trips. Narrowing all of that down to a single shortlist was hard, but someone had to do it. So here it is, a list filled with the most breathtaking spots in the region.