This infographic provides detailed information on the Australian fleet. As of 2011, there were 16,368,383 vehicles and 12,474,044 passenger cars in the whole of Australia. This is about 0.72 vehicles per person nationwide.
On June 2018, the French auto racing driver Romain Dumas climbed behind the wheel of the electric Volkswagen I.D. R and beat the all-time Pikes Peak record from Sebastien Loeb by setting the first-ever time under eight minutes.
A new analysis of government data taking into account crash sites across the UK for motorcyclists has established the most dangerous roads in the UK and where to watch out for, especially if you're exploring the country on a bike in the near future.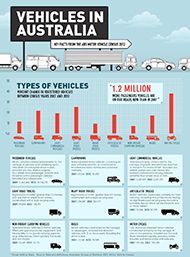 The number of vehicles on Australian roads has increased significantly in the last few years according to a recently released Australian Bureau of Statistics report comparing the Australian motor vehicle fleet between 2007 and 2012.

Throughout history, bridges have been significant for helping us get from one land mass to another — bringing people to places previously inaccessible. But these towering structures that rise above valleys, rivers and oceans represent far more than simply a means of getting from point A to point B, they are a testament to human ingenuity, willpower and the ability to overcome nature's many obstacles.
Driving is something that many people love to do and also something that many people have to do in order to get around with ease. As long as you drive safely on the roads rather than posing a danger to yourself and others trough dangerous driving, you can benefit from the many conveniences that driving offers.
The oldest constructed roads discovered to date are in former Mesopotamia, now known as Iraq. These stone paved streets date back to about 4000 B.C. in the Mesopotamia cities of Ur and Babylon. The location in the land of the Sumerian people offered fertile soil and, with irrigation, crops and livestock were raised successfully. The Sumerians used meticulous brick-making skills, forming identical mud bricks for building. After drying they would take them to the site of a temple and set them in place with bitumen. Bitumen is the natural sticky black substance in asphalt. Centuries would pass before asphalt was used in Europe and America.
New Zealand is an amazing country with vibrant cities, rugged countryside, and amazing places to visit and things to do. It is purpose-built for road trips but be warned, some of the most dangerous roads in the world are here. Take a look.
We looked at the latest DVLA and UK Gov statistics to find the most dangerous situations on UK roads. From age and gender to left vs right turns, we've statistical found the most common situations for road accidents. For instance- statistically, in the UK, you are most likely to have an accident as a 20-29 female, driving a car to work, when making a right turn on an urban road at a T junction.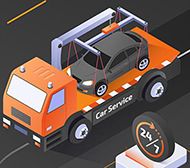 Breaking down is never good, especially if you're cruising across the states; with a staggering 89% of breakdowns below occurring on American roads! But is real life really like the movies?
According to the newest research on the deadliest highways stretches in Georgia, Butler Wooten and Peak were able to pinpoint some of the most populated cities with the dangerous traffic and deadly numbers with the interactive map.
Many sports car drivers flout the law in their quest for extreme adrenaline rushes. HomeToGo and HappyCar investigated drivers across Europe to create a ranking featuring 8 of the fastest speeding offences in 8 different European countries.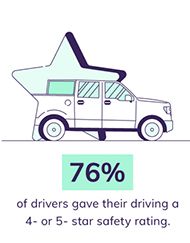 Three-fourths of respondents consider themselves a safe or very safe driver. 93% of respondents admitted to engaging in at least one unsafe driving behavior. One in four respondents admitted to engaging in multiple unsafe driving behaviors.
As we become more reliant on our phones for navigation while driving, people everywhere are becoming more in tune to the dangers of distracted driving.
As the public has become more aware about the dangers of certain roads, charities and insurance companies have been using government data to create reports of accidents and finance studies to find out which roads are the most hazardous. What they have found will continue to prove useful as the public learns which roads to be the most careful on.