This list of countries by traffic-related death rate shows the annual number of road fatalities per capita per year and per vehicle-km in some countries in the year the data was collected.
According to the World Health Organization's figures, this is the list of the world's most dangerous countries to drive. If you're thinking of travelling abroad, then you might be interested in finding out which countries are the worst for driving in. Depending on those you think are the most dangerous, the reality may well surprise you.
Approximately 1.24 million deaths occurred on the world's roads in 2010. In 2010, middle-income countries had the highest road traffic death rates, at 20.1 per 100 000. In 2010, 50% of deaths on the world's roads occured among vulnerable road users.
Thinking about hitting the road on your next vacation? Be careful out there. Not every country (or state) has the same safety standards that you may be used to. We spanned the globe and found five places where you might want to stay off the streets — and five places that are exceptionally safe.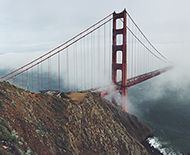 Some famous bridges are creepy suicide magnets. They garnered the nickname of Suicide bridge due to the number of suicides and attempted suicides since its completion. Some of the bridges in this list have been the site of hundreds of suicides, most typically by jumping off and into the water or ground below. Due this fact, most of the bridges are erecting a suicide barrier.
Tour de France, Giro d'Italia and Vuelta a España are the three major European professional cycling stage races. They are multi-week races (21 days) with daily stages and have more points for the UCI World Tour than in other races.
An important part of defensive driving is to make good choices about when and where you drive. To help you minimize your risk, we've compiled some useful facts. Putting them all together suggests that you run the least risk of a fatal crash by driving on Christmas Day between 4 a.m. and 5 a.m. The risk is even lower if Christmas falls on a Monday.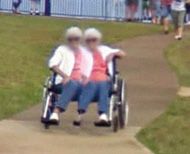 Looking close enough, Google Maps is full of bizarre moments. A two-headed dog, a magical floating limb, disappearing woman's body on the beach, people with missing heads and even half a cat, prowling nonchalantly along a street, disembodied limbs, strange distended abdomens, and even iPhones embedded in bums.
The body of Davie Lee Niles, a man disappeared on October 11, 2006 after he was seen leaving Jake's Bar in Byron Township, Michigan, has been found inside a sunken car - which has been visible on Google Maps for years.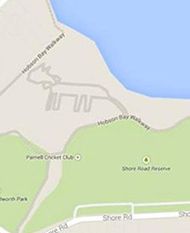 Google Maps launched 10 years ago, on February 8, 2005, and it's become the gold standard for apps that help get you from point A to point B. But it's also the greatest prank platform ever designed. Here are some of the best deliberate (and non-deliberate) ways that Maps has been borked over the past decade.
Paved roads are those surfaced with crushed stone (macadam) and hydrocarbon binder or bituminized agents, with concrete, or with cobblestones, as a percentage of all the country's roads, measured in length.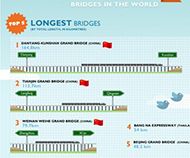 The longest and tallest bridges in the world are incredible feats of engineering and architecture.
We are constantly bombarded with data about the most dangerous roads in the world. But where are the worst cities to drive a car? If you're thinking about planning an international road trip with friends, you may want to consider skipping the following destinations.
The most important rule of the road concerns which side to drive on. The reasons for driving on different sides of the road are historical. About a 35% of the world population drives on the left. Most former British colonies drive on the left side of the road, whereas the United States of America, Latin American countries and European countries drive on the right.
The oldest constructed roads discovered to date are in former Mesopotamia, now known as Iraq. These stone paved streets date back to about 4000 B.C. in the Mesopotamia cities of Ur and Babylon. The location in the land of the Sumerian people offered fertile soil and, with irrigation, crops and livestock were raised successfully. The Sumerians used meticulous brick-making skills, forming identical mud bricks for building. After drying they would take them to the site of a temple and set them in place with bitumen. Bitumen is the natural sticky black substance in asphalt. Centuries would pass before asphalt was used in Europe and America.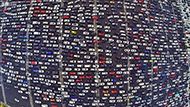 The mother of all traffic jams was created in China on August 14, 2010. It lasted 12 days with a huge car panorama that stretched for more than 62 miles (100 km). A mini-economy of overpriced food, water, and cigarettes sprang up instantly.
Austrian downhill rider Max Stöckl broke the world speed record for stock mountain bikes on gravel, in the Atacama desert of Chile, reaching an incredible top speed of over 167 km/h (104 miles per hour).
Many sports car drivers flout the law in their quest for extreme adrenaline rushes. HomeToGo and HappyCar investigated drivers across Europe to create a ranking featuring 8 of the fastest speeding offences in 8 different European countries.
Pakistan's picturesque Fairy Meadows Road, leading to the base of the Nanga Parbat Mountain has been ranked as the second deadliest highway in an interactive map released recently.
According to the World Health Organization's figures, this is the list of the world's safest countries to drive.If you're thinking of travelling abroad, then you might be interested in finding out which countries are the safest for driving in. Depending on those you think are the most dangerous, the reality may well surprise you.
We looked at the latest DVLA and UK Gov statistics to find the most dangerous situations on UK roads. From age and gender to left vs right turns, we've statistical found the most common situations for road accidents. For instance- statistically, in the UK, you are most likely to have an accident as a 20-29 female, driving a car to work, when making a right turn on an urban road at a T junction.
Petrol heads, take note. The world's best road has just been announced. There are few things as thrilling as accelerating past breathtaking countryside views, and now we know where to find the most thrilling stretch of tarmac possible. The N-222 road from Peso de Regua to Pinhao in Portugal has been awarded the prestigious honour.
We decided to ask the stars of Formula 1 to combine their love of music and fast cars by telling us their favorite songs to listen to whenever they get the chance to hit the open road.The resulting playlist is as eclectic, exciting, traditional and fun as the F1 grid itself.
On June 2018, the French auto racing driver Romain Dumas climbed behind the wheel of the electric Volkswagen I.D. R and beat the all-time Pikes Peak record from Sebastien Loeb by setting the first-ever time under eight minutes.