dangerousroads.org on the media
From USA to Australia and England, dangerousroads.org has been featured in some of the most important newspapers, websites and medias all around the world.
NY Post: Only a maniac would attempt to drive on this Turkish mountain road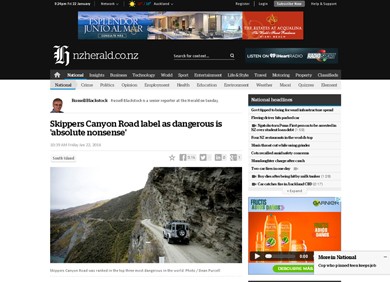 NZ Herald: Skippers Canyon Road label as dangerous is 'absolute nonsense'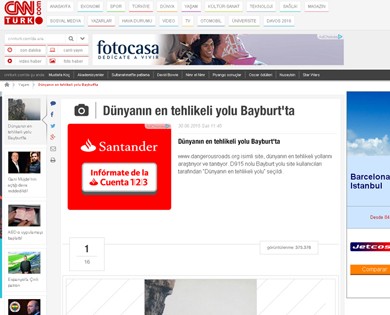 CNN: Dünyanın en tehlikeli yolu Bayburt'ta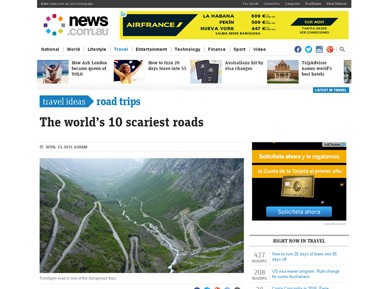 News.com.au: The world's 10 scariest roads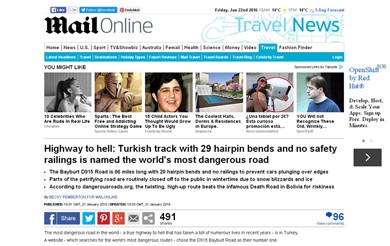 Daily Mail: Highway to hell: Turkish track with 29 hairpin bends and no safety railings is named the world's most dangerous road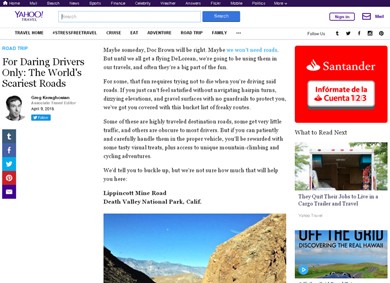 Yahoo travel: For Daring Drivers Only: The World's Scariest Roads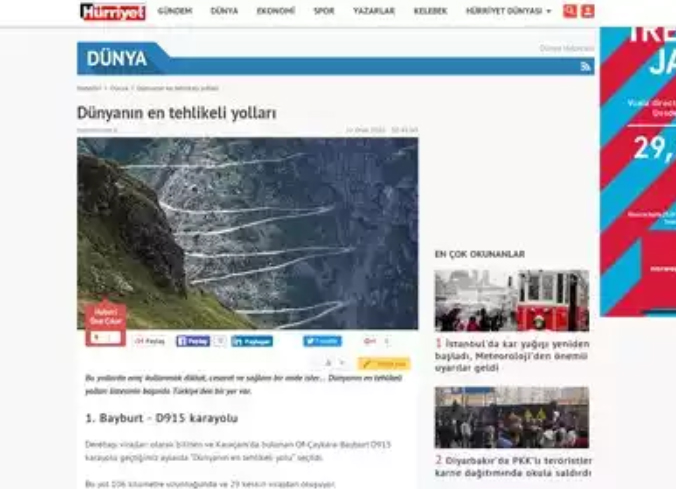 Hurriyet: Dünyanın en tehlikeli yolları
Washington Post: Could ancient horse poop solve a huge historical mystery?
USA Today: Death toll rises to 51 in Peruvian bus crash on 'Devil's Curve'
To use information contained on this site is to do so at your own risk. dangerousroads.org is not responsible for the information contained in these pages. The website is for information purposes only and we assume no liability for decisions made as a result of the information provided here. You are still completely responsible for your decisions, your actions, and your safety.