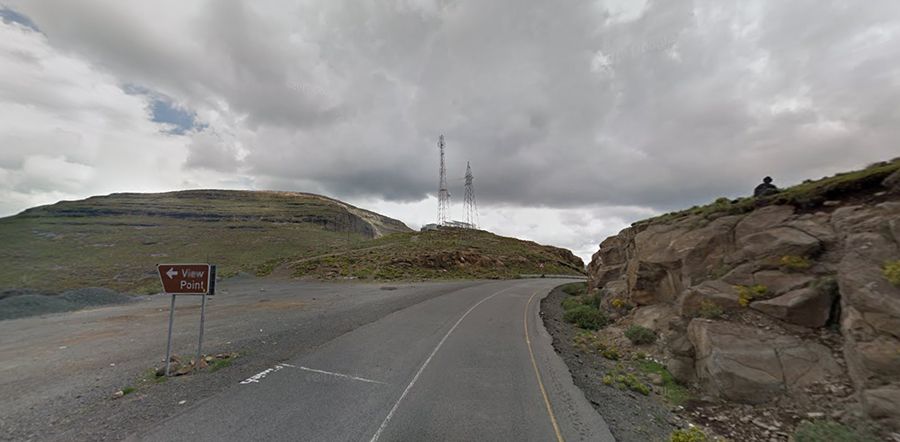 The Moteng pass is a high mountain pass at an elevation of 2.820m (9,252ft) above the sea level, located in the Maloti mountains of Lesotho. It's one of the highest mountain roads of Lesotho.
The surface of the road is tarred, and chains or snow tyres can be required throughout the year. It is one of two passes that links the town of Butha-Buthe with the diamond mining town of Mokhotlong; the other pass is the Mahlasela pass. This stretch of road should not be attempted by novice drivers.
Heavy snowfalls frequently close the pass in winter. The pass is 7.9 km long, with the last stage being extremely dangerous in winter due to patches of ice. Starting from Khukhune, the ascent is 24.78 km long. Over this distance, the elevation gain is 1.113 meters. The average percentage is 4.4 %.