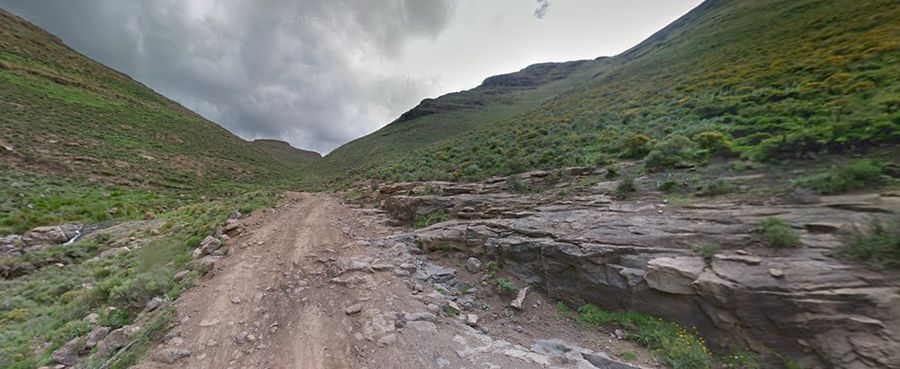 Kotisephola Pass is a high mountain pass at an elevation of 3.240m (10,629ft) above the sea level, located in the Black Mountain of Lesotho. It's one of the highest mountain passes of Lesotho.
It's a real challenging road and a true test of your vehicle and your stamina because the road abounds in twists and turns with wheels sometimes hanging above the precipice. The pass is located near the border of Lesotho and South Africa, north west of the Sani Pass on the way to Mokhotlong.
Due its unique location and the climb in elevation over thousands of feet, and passing through remote areas, it is important when driving in these conditions to be prepared. The road over the pass is already in the process of upgraded. The road has great landscape and fantastic views of the barren mountains of Lesotho.