Kenya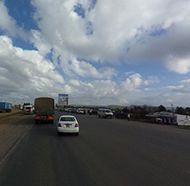 Nairobi-Nakuru Highway (officially called A104) is an asphalted highway, with a length of 159km, located in Kenya. The road is extremely dangerous. It was recently repaved in an effort to stem road traffic accidents (as it was pretty dangerous before). Sadly this didn't do much to stop the crashes.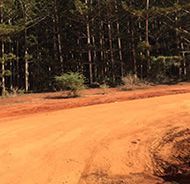 C103 road is a very dusty road in bad condition located in the Tsavo West National Park, in the Coast Province of Kenya.
The New Masa bridge is located in the Mara Triangle - Maasai Mara National Reserve, in Kenya, near the border of Tanzania. It's one of the most spectacular bridges in the world.