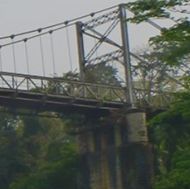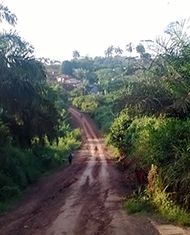 P6 is a gravel road located in the East Province of Cameroon with a length of 221 km. In order to complete the drive you'll have to usea a ferry crossing by the Dja river.
The road from Mamfe to Ekok is one of the most challenging roads running from Cameroon to Nigeria. It's a remarkable road trip.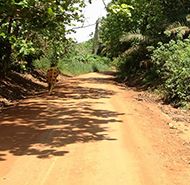 N 15 is a gravel road located in Central Cameroon with a length of 391 km. This track can get very muddy and slippery after rain making it challenging to get through. During and after a storm the road may be impassable, even with a four-wheel-drive vehicle.
To use information contained on this site is to do so at your own risk. dangerousroads.org is not responsible for the information contained in these pages. The website is for information purposes only and we assume no liability for decisions made as a result of the information provided here. You are still completely responsible for your decisions, your actions, and your safety.