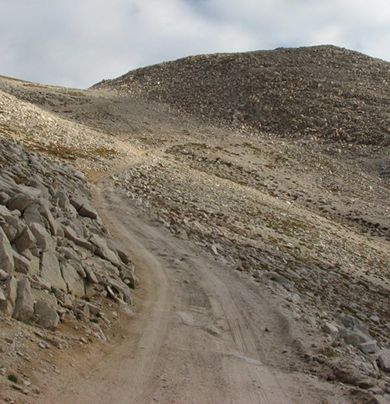 Mount Antero is a high mountain peak at an elevation of 4.189m (13,743ft) above the sea level, located in Chaffee County, Colorado, USA, in the San Isabel National Forest. The road to the summit is rock, rough and requires four-wheel drive. Expect a dramatic set of switchbacks ascending up to the summit. It's one of the highest roads of the USA.
The peak lies in the southern Sawatch Range of the Rocky Mountains of North America, between the towns of Buena Vista and Salida. This area is rich in gemstones and semiprecious metals. It is a great place to look at and gather rocks, and make a lot of money if you're lucky. The mountain itself is prized for its gemstone deposits and has one of the highest concentrations of aquamarine in the country. This route has heavy mining and tourist traffic in fair weather during the summer months. It's one of the highest mountain roads of Colorado.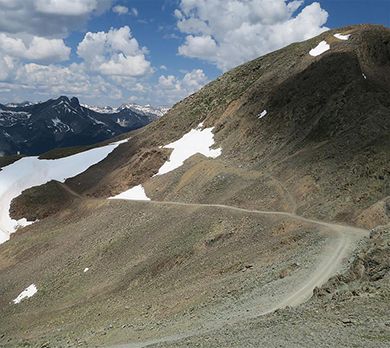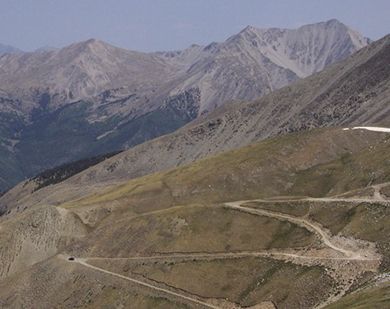 The road to Mount Antero is rock, rough and requires four-wheel drive. It's called Baldwin Gulch Road (County Road 277). Expect a dramatic set of switchbacks ascending up to the summit. Notorius lack of oxygen that tests the organisms and a high degree of steepness. Most people feel altitude sickness at around 2,500-2,800 meters. Extremely low oxygen for engine combustion. Bring plenty of water, food, clothing, and be off the summit early.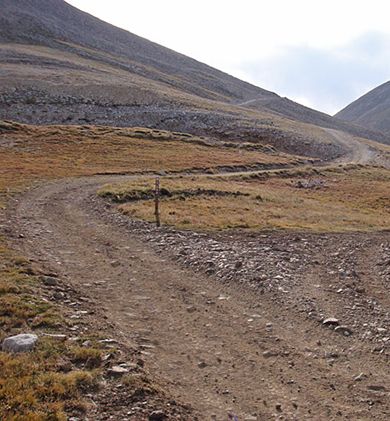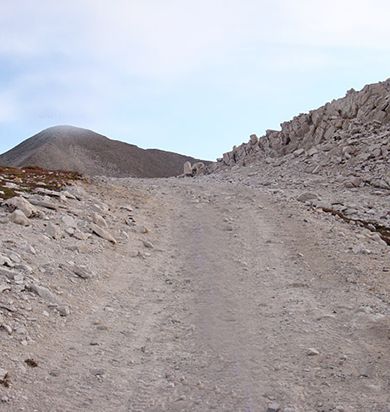 The pass is named for Chief Antero of the Uintah band of Utes. The trail itself is fairly easy until you get very close to the top. It is a little scary, however, as you are on very narrow shelf roads for most of the trip. There are many switchbacks and passing another vehicle is impossible in most places. The trail here is made of loose rock and some dirt areas. The trail follows numerous remnants of Colorado's mining heritage.
Do not travel this road in severe weather conditions. The road is closed by heavy snow until June and sometimes even July. Always stay on marked trails as it is easy to get lost and meet the wildlife if you decide to wander. To reach the summit, from Buena Vista, travel south on Highway 285 for 7 miles to County Road 162. Turn west at Nathrop on CR 162 and travel west for 12.5 miles to the Baldwin Gulch/Mount Antero trailhead. Parking for this trailhead is located along CR 162 just west of Alpine.