The Øresund Bridge is a new link between Denmark and Sweden. This spectacular bridge connects the towns of Amager and Oresund in Denmark (on the island Zealand) with Skane, in Sweden. It has a length of 10 miles (16,4 km). It's one of the most spectacular bridges in the world.
The old road to Sumba is an amazing journey over the mountains on the island of Suðuroy in the Faroe Islands. Don't forget your camera with lots of film/memory and fully charged batteries! The road is very curvy, but a beautiful drive if you don't get seasick.
Møns Klint Road is a very scenic road located in the eastern coast of the Danish island of Mønin the Baltic Sea. The road reaches the Møns Klint, a 6 km stretch of chalk cliffs.
Route 34 is an amazing journey in the heart of the island of Suðuroy in the Faroe Islands. The road links Sandvík, the northernmost village of the island and Trongisvágur, a village on the east coast of the island-
Short mountain road with a total length of 12,4km, between Eiði and Funningur, in Faroe Islands, going near the Slættaratindur, the highest mountain in the islands, at an elevation of 880 m (2,887 ft) above the sea level.
Skarvanesvegur, also known as Route 37, is a very scenic drive located on Sandoy, in the Faroe Islands, leading to Skarvanes, a small town.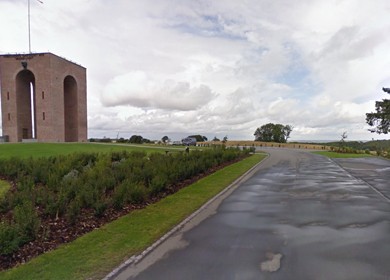 At an elevation of 170.35 m (558.9 ft) above the sea level, the road to the Ejer Bavnehøj tower, is the highest road in Denmark.
Route 14 is a very scenic drive on the east coast of the island of Suduroy in the Faroe Islands.
Egholm road is a short 3,4km trail located in the Danish island of Egholm, in the Limfjord, close to Aalborg.
Located in the Danish Wadden Sea islands off the southwest coast of Jutland, Denmark in the Wadden Sea, part of the North Sea, there's an island known as Mandø. Twice a day the ancient road to the island disappears with the tides, leaving the island out to sea. Make sure you check the tide tables.
The road between Ivittuut and Kangilinnguit is the only asphalted road in Greenland. It's 4.5 km (2.8 mi) long. Due the extreme weather there are no roads between settlements in the whole island, only within them and around them.