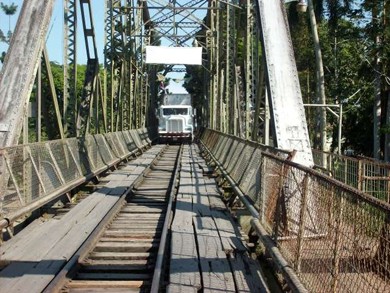 Sixaola-Guabito International Bridge is a rickety old bridge with moving wooden planks located on the Costa Rica-Panama border. It's one of the most spectacular bridges in the world.
This old metallic and wooden bridge with one lane only is 64 m long and links Sixaola, Costa Rica and Guabito, Panama, over the Sixaola river.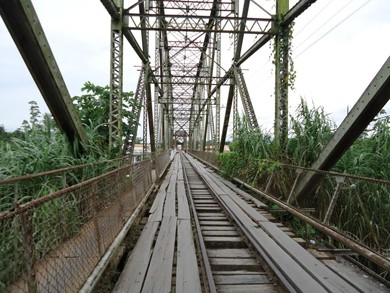 This former railroad bridge has been bypassed by a new bridge. This old bridge is just used by pedestrians.