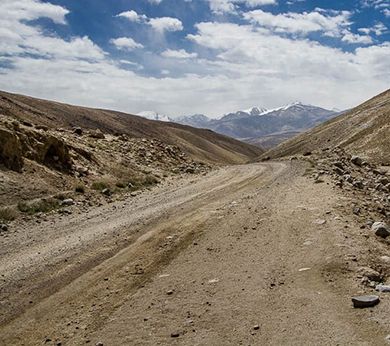 Khargush Pass is a high mountain pass at an elevation of 4.344m (14,251ft) above the sea level, located in the Kūhistoni Badakhshon Autonomous Region, in eastern Tajikistan. The climb sits in an isolated environment of dramatic beauty.
Located in the desolate Pamir Mountains, this route going through an indescribable area demands 100% concentration. The lonely ride passes trough some salt lakes. In winter, there falls a lot of snow in these areas, which can cause landslides and avalanches. The road to reach the pass is gravel, in very bad conditions. It connects the Pamir highway with the Wakhan valley.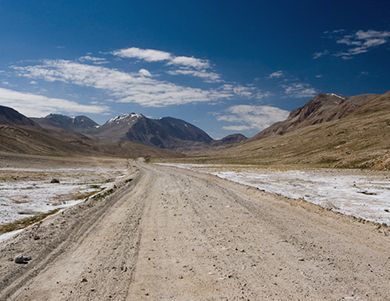 The road to the summit is gravel, rocky, tippy and bumpy at times. It's called The Royal Silk Road. The road is usually impassable from October to June (weather permitting). Great trail for experienced wheelers. Avoid driving in this area if unpaved mountain roads aren't your strong point. 4x4 vehicle required. The road has quite a lot of sand and gravel, but is generally alright to drive.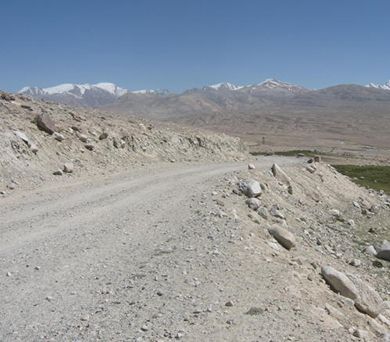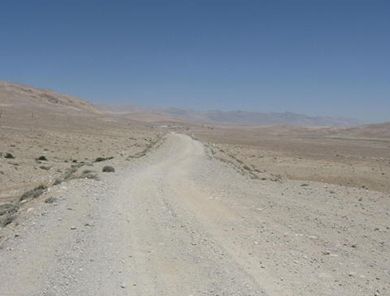 Stay away if you're scared of heights. As you climb into the pass you come into a couple mirror-like lakes and then some weird, vast desert landscapes Expect a trail pretty steep. The average gradient is 5,5% though in actuality there are long sections between 10% and 15%.
This rough trail passes through remote areas, so you need to be prepared. This route is not suitable for normal cars. The drive provides a tantalising first glimpse of Afghanistan and the snow-capped peaks of the Hindu Kush beyond. If you dare to take the risk and travel along this dusty and bumpy route, then make sure to be driven by someone who has experience of the road. The pass is not that hard but the corrugated road afterwards to reach the Pamir highway is quite a challenge due to road surface.