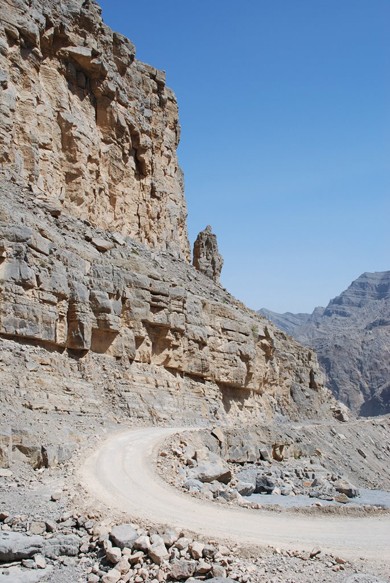 Jebel al-Harim "Mountain of Women" is a high mountain pass at an elevation of 2,087 meters above the sea level located in the Musandam Peninsula  of Northern Oman.
The pass, also known as Jebel as-Sayh is the highest mountain in Musandam. The road to the summit is gravel, rocky and very steep. On the peak sits – besides a military installation – a telecommunication tower. It's used for military purposes, so the road doesn't go over the top.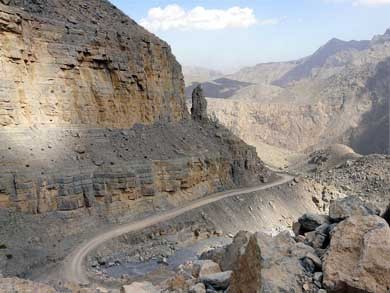 This trail passes through remote areas, so you need to be prepared. This route is not suitable for normal cars. At this height, temperatures can fall here at night to freezing point. Be sure to have spare water and tires with you if you intend to drive to Jebel Al Harim.