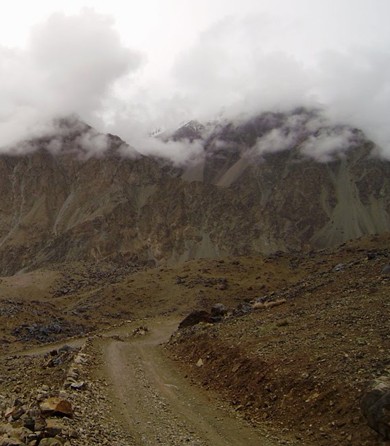 Saricha Road is an extreme drive in north-eastern Afghanistan. Expect a rough gravel road and driving only in 1st and 2nd gear. Very steep climbs/descents with narrow hairpins in one of the most beautiful, but isolated and rugged landscapes on Earth.
The road is gravel and very narrow. It's 325km long and includes several river crossings. It starts in the small town of Ishkashim (also known as Ashkasham or Eshkashem) and goes generally south, seemingly forever to Gulbahar. The road is a rocky and at times dangerous jeep track that leads high into the mountains. The road is in dreadful condition and requires strong nerves to negotiate it. Any barriers along the edge afford little more than token protection.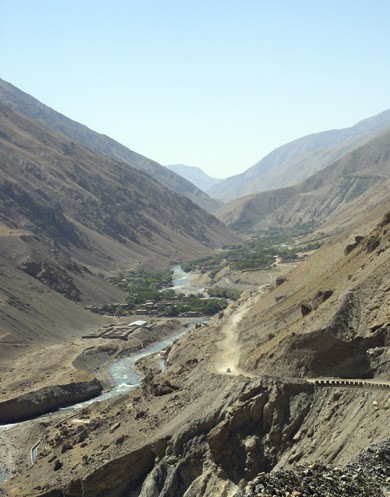 The highest point of the road is the Pazhuk Pass, a high mountain pass at an elevation of 3.160m (10,367 ft) above the sea level. Avalanches, heavy snowfalls and landslides can occur anytime and can sometimes block some sections of the road, being extremely dangerous due to frequent patches of ice. Due its unique location and the climb in elevation over thousands of feet, and passing through remote areas, it is important when driving in these conditions to be prepared. Traffic on the Saricha Road is infrequent at the best of times, and the route is only driven by a series of 4WD jeeps.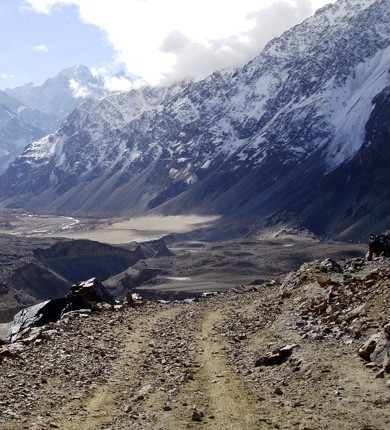 There are many excellent photo opportunities. Don't forget your camera with lots of film/memory, fully charged batteries and an empty memory card! The road travels to the Ahmad Shah Massoud Grave, an Afghan political and military leader, who was a powerful military commander during the resistance against the Soviet occupation between 1979 and 1989 and in the following years of civil war and only 2 days before the 9/11 attacks, he was killed during an Al Qaeda suicide attack.
Road suggested by: Hugh Wilson