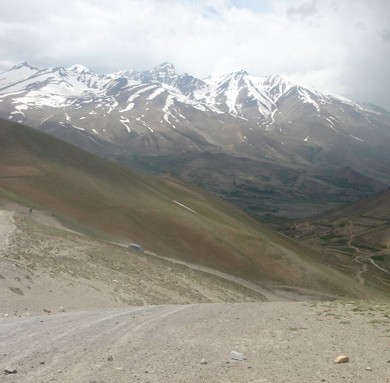 Hajigak Pass is a high mountain pass at an elevation of 3.475 m (11,401 ft) above the sea level, located in Bamiyan Province in central Afghanistan.
The road over the pass is mostly unpaved. It's called Kabul-Hajigak-Bamyan Highway. Avalanches, heavy snowfalls and landslides can occur anytime and can sometimes block some sections of the road, being extremely dangerous due to frequent patches of ice. The road over the pass is one of the two main routes from Kabul to Bamiyan. There are numerous villages in this scarcely populated, rugged area.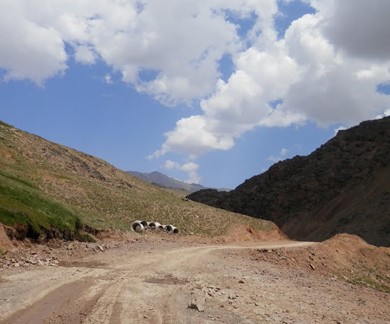 It's a real challenging road and a true test of your vehicle and your stamina because the road abounds in twists and turns with wheels sometimes hanging above the precipice. Because the harsh climate of the area, the pass remains covered with snow during most of the year. Due the heavy snowfalls, the residents have to take their patients to hospital on donkeys. The road leads to the Hajigak Mine, the largest iron oxide deposit in Afghanistan and Asia's biggest untapped iron ore deposits.