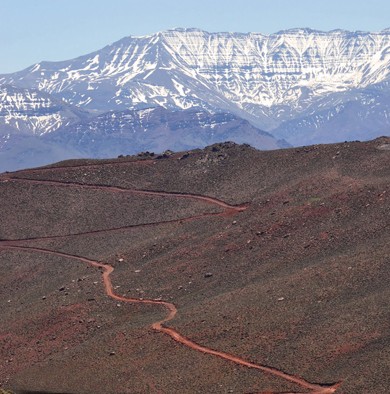 Tizi n'Outfi pass is a high mountain pass at an elevation of 2.150m above the sea level, located in the High Atlas mountain range, in central Morocco.
The road to the summit is called R307 and links Demnat and Ouarzazate. It's a high mountain road, with several hairpins, narrow and pretty steep, climbing some mountain passes. The road crosses the Moroccan Atlas and it's mostly unpaved. Hidden little below the pass is the isolated village of Aït Tamlil.
Pic: JC EBY © NO VIEWS!